Branching Out's coffee shop offers delicious, fresh coffee as well as a selection of hot and cold sandwiches, soups, homemade cakes, scones – plus, a daily special is always available. You can even enjoy of glass of fizz.
We have gluten-free and vegan options available – please just let us know of any dietary requirements when ordering.

Coffee shop menu
View the menu for Branching Out Beckenham: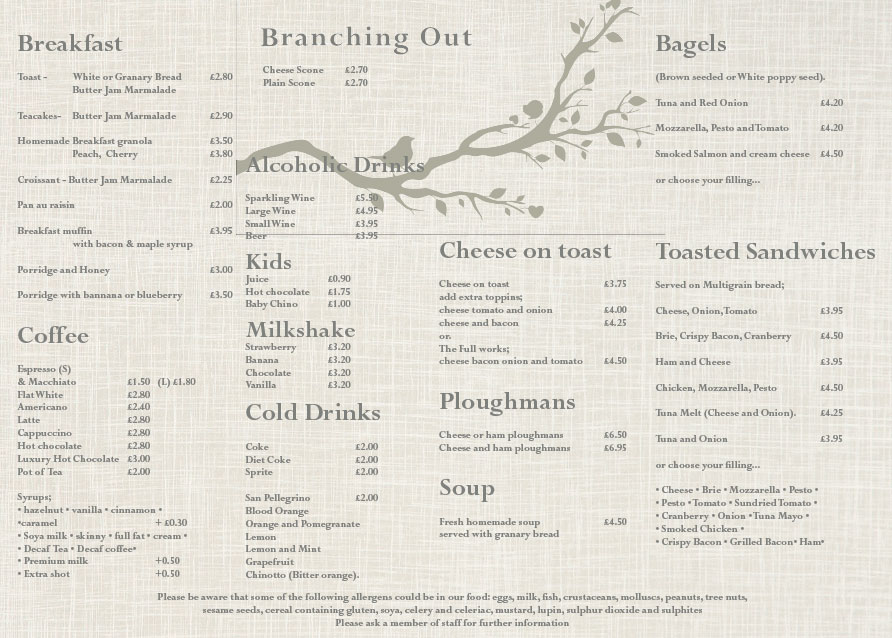 Our cakes are freshly made, and selections will vary from day to day.

Monday-Friday: 8am-4pm
Saturday: 8.30am-4.00pm
Sunday: 8am-2pm
Keep up with Branching Out on Instagram
See all the latest from Branching Out.